It is 1986. Identical twin brothers, Khaled & Wael, sit together and lament the days when they could just let loose & simply play, when life was simpler, and they didn't have to sit around and try to figure out what to do with their lives. They talk about growing up, about their favorite childhood toys, while passing a battered LCD screen Donkey Kong game between them.
In American movies in the 80s, the kids in faraway places always hung around at the arcade, realizing that this was what was missing from their childhood only fueled the brothers' lightbulb moment, "Let's just open our very own arcade!" All of the best companies are born from passion, and Future Kid is no exception. Carefully saving, studying, and writing boring business plans followed and then BOOM!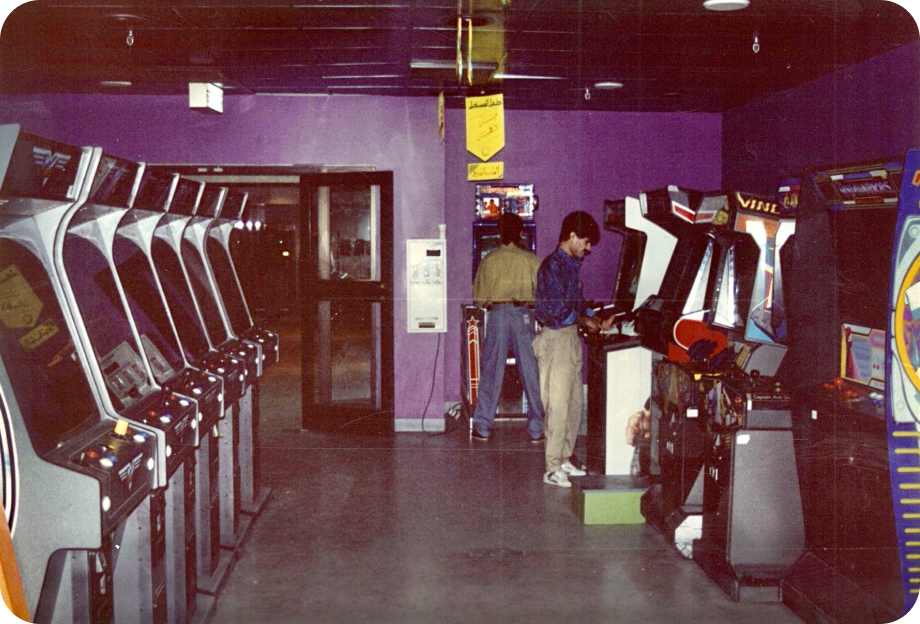 In early 1987, Future Kid opened its first doors in Muthanna Mall to a minuscule 90m2 packed arcade room! It was amazing, children from all over Kuwait flocked to it, but the brothers knew it wasn't enough. They knew how vital playing was, and while arcade games are outstanding, they only let your imagination go so far. The brothers wanted young people's imaginations to run wild and free, so they decided to level up. Future Kid grew. Fast!
With shareholders on board, the company jumped on its own rocket, going public in 2008, and today there are well over 12 Future Kid branches, with new ventures and ideas bursting at the seams, always, at any given moment.
From here, they developed safe spaces where kids could explore, create, dream big, and play big. Future Kid has expanded into unbelievable arenas of enjoyment, places where young people can interact with each other, and a mind-boggling range of different ways to engage. The Future Kid heart, whether young or old, feels included, part of something. Parents know that a day in a Future Kid venue is something memorable, something they will talk about all the way home, and dream about at night. They know that it is a safe haven, an experience tailored to allow children to enjoy themselves, express themselves, and come away with their creative curiosities expanded.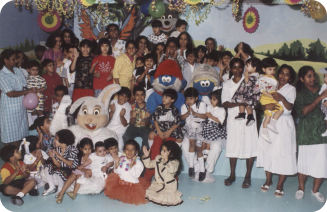 And we want more! The brothers' legacy lives on, and Future Kid continues to push for bigger, better, more interactive, more joyful spaces to challenge young people all over the country. Education doesn't always need to happen in a traditional classroom. At Future Kid we now play and learn together, we learn to work with our friends to overcome odds, open doors to a whole new galaxy of imagination, that you just can't learn behind a desk staring at a chalkboard.
Now Future Kid has jumped even further into the future, beyond anything the brothers could have conceived in the 80s. Our first Virtual Reality rides have dominated our spaces for the past year. And now, if you can't get to our games, we can bring them right to your doorstep with our "Future Kid in Your Home" initiative. No matter where you are or what is going on in the world, Future Kid will be there by your side, always & forever.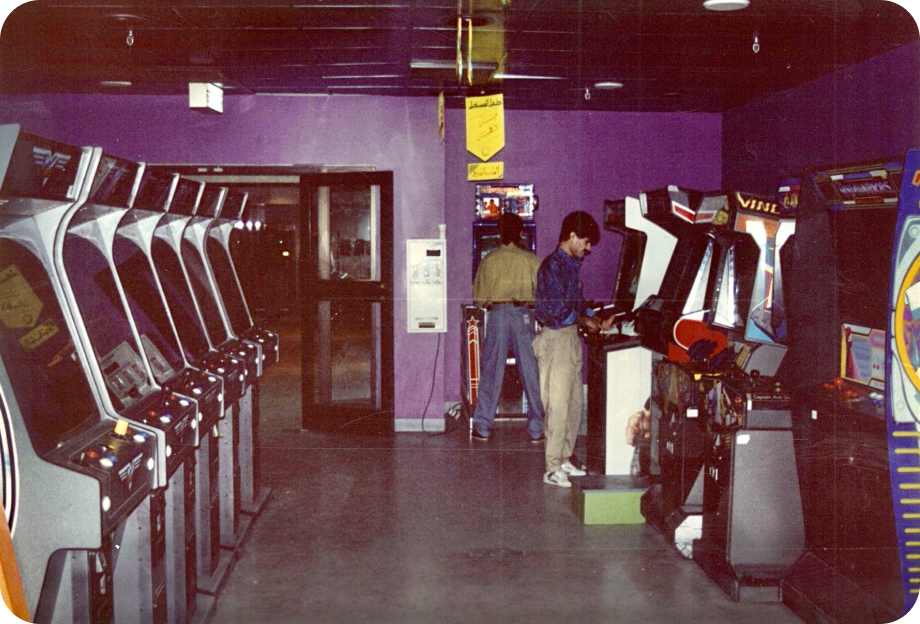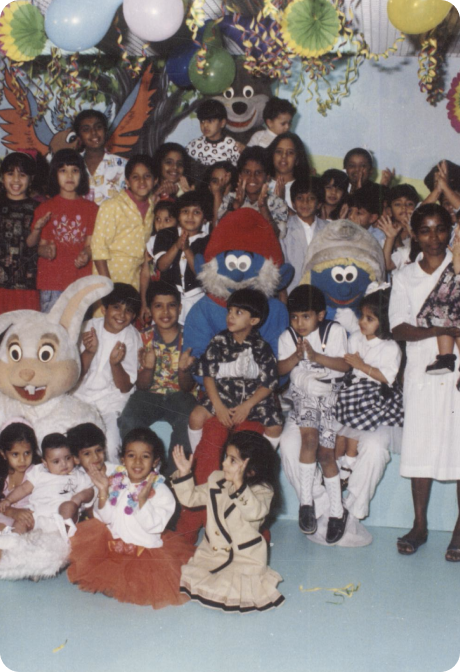 Let the good times
roll !!
Always Yours,
Future Kid Family